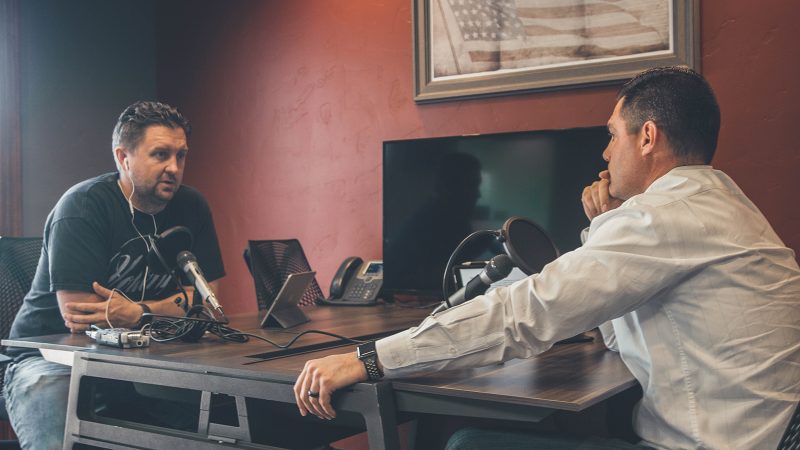 WordPress Podcasts You Should Be Listening To

Up until recently I hadn't really listened to podcasts, and I really had been missing out. There is a treasure trove of absolute gold out there and podcasts make it very easy to get those tips and tricks delivered direct to your ears.
I listen to podcasts using Breaker, recommended by my good friend Jason Resnick, which is like the Last.fm for podcasts. It keeps a record of every episode you listen to and you can follow other listeners and hosts, send your friends episode recommendations, favourite the best episodes and link your account to the shows where you are either a host or a guest.
Since I've started seriously listening to podcasts, there are a few that I've found to be particularly useful. As I'm a dev some of them do tend to be a bit technical.
I should mention that this is by no means an attempt to rank podcasts or claim that these may be the "best" WordPress podcasts, just that these podcasts are ones that I regularly listen to and get plenty of value from them, as well as still being currently active, and I'm sure you will too.
WP Bosses
WP Bosses is a podcast hosted by Robey, Nik, Paul and Tracey and started while all four of them were living on the Gold Coast. They interview fellow members of the WordPress community in Australia, and while they don't have a strict schedule new episodes are usually released more or less monthly. I had the honour of being the guest on the third episode of the podcast, which was a great experience despite my terrible internet connection.
WP The Podcast
WP The Podcast is a daily bite-sized podcast hosted by David and Tim from WP Gears. They provide useful tips and tricks around WordPress and the Divi theme is featured quite regularly. It is targetted mainly at more beginner level WordPress users but occasionally will feature some more advanced development topics. While it's usually not overly technical, I find that it's a great way to start the day and get into a good mindset ready to dive into WordPress.

Matt Report
The Matt Report is a business oriented seasonal podcast hosted by Matt Mediros. If you're looking to build your business in the WordPress space then there will be plenty of value from listening to the Matt Report podcast. It's not just a podcast, as there are numerous useful blog posts on their site as well.
How I Built It
How I Built It is another seasonal podcast where host Joe Casabona asks his guests how they built they projects, whether that be a plugin, theme, website or agency. This podcast is great for finding new products, services and techniques.
Your Website Engineer
Your Website Engineer is a short weekly podcast hosted by Automattic's Dustin Hartzler. There will usually be a couple of WordPress announcements, a featured plugin and then some tips and tricks on a certain topic. He also talks a bit fast which I find great because it forces me to pay attention to what he's talking about.
Hallway Chats
Hallway Chats is hosted by Tara Claeys and Liam Dempsey, and every week they interview someone new from the WordPress community. The guests on this podcast are usually not the reguar "big names" which really gives a fresh perspective. What I love about this podcast is that the format makes me almost feel like I'm at a meetup or a WordCamp.
I was recently incredibly honoured to be a guest on the Hallway Chats podcast very recently. We talked about the kind of work I do, how I got involved with the WordPress community and my experience becoming a parent.
The WP Elevation WordPress Business Podcast
If WP Elevation didn't revolutionise the WordPress agency space they certainly accelerated it. Hosted by the multi-talented Troy Dean, episodes are released weekly and are packed full of useful information for those who build WordPress sites for a living, with the interviews being either with an industry expert or one of their course members.
Hello, WP
Hello, WP is a brand new seasonal podcast hosted by Micah and Josh Dailey from WPMU DEV. They offer a format unique to the WordPress space, as each episode follows a narrative style with snippets of interviews and learnings as they explore the world and community of WordPress.
The Agency Trailblazer Podcast
Last but certainly not least, the Agency Trailblazer Podcast, formerly known as WP Innovator. Lee Jackson interviews WordPress agency owners from around the world with episodes coming out once or twice per week.
Do you listen to any of these podcasts already? What WordPress podcasts are your favourites?