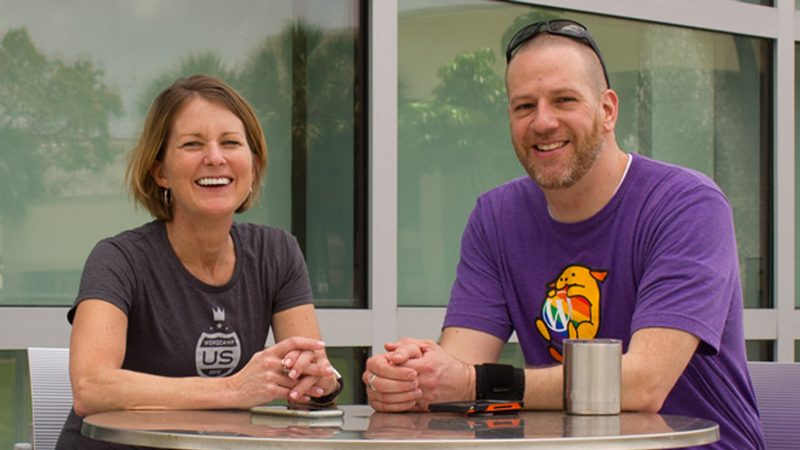 Guest Appearance On The Hallway Chats Podcast

A few weeks ago I was priveleged to be interviewed for the Hallway Chats podcast, and I'm happy to announce that interview is out today!
We talked about the kind of work I do, how I got involved with the WordPress community, why I gave up freelance work, the sports I play and my experience becoming a parent. This is the first time I've really spoken publicly about life as a single parent and taking care of Kyle, so if you're interested in how I ended up in this situation then it's definitely worth tuning in.
I loved getting to know Liam and Tara and I'm very grateful for the opportunity to share my story.
Hallway Chats
I love listening to this podcast as it makes me feel like I'm just at a meetup or a WordCamp and meeting amazing new people. It gives a different perspective to most WordPress podcasts out there as they tend to focus on the people rather than the tech. They also doesn't just cover the same big names that happen to get interviewed on every other WordPress podcast.
Hallway Chats introduces the unique designers, developers, marketing consultants, content creators, project managers, and more who make our WordPress community the flourishing environment we love. Tara and Liam aim to share advice, tips, and camaraderie that ultimately lead to a greater sense of inclusion and belonging. The shared stories, challenges and successes will empower listeners to understand that their own challenges and hurdles are shared by a wider community.
You can listen to my interview on the player below, and be sure to subscribe to Hallway Chats on iTunes, Stitcher, Breaker or wherever you listen to podcasts.