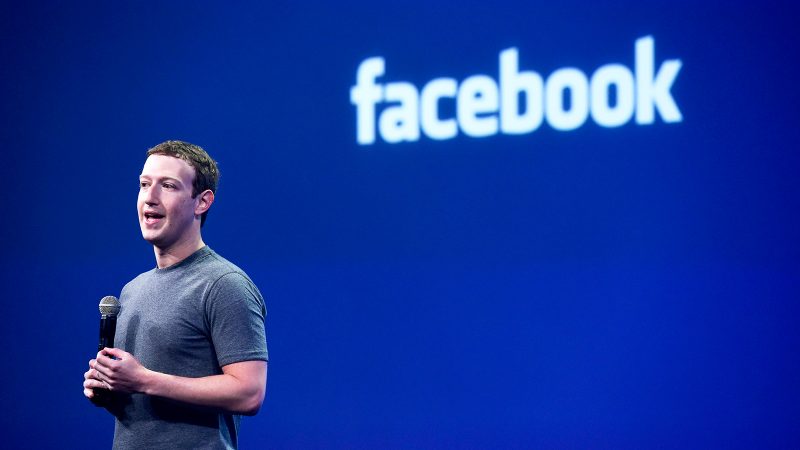 Facebook Is Not A Subscription Service And Never Will Be

Facebook To Become A Paid Membership Site?
Every so often, a viral Facebook post will do the rounds that looks something like this:
All your posts can become public tommorow . Even the messages that have been deleted or the photos not allowed. After all, it does not cost anything for a simple copy and paste
Better safe than sorry is right. Channel 13 News was just talking about this change in Facebook's privacy policy. Better safe than sorry. I do not give Facebook or any entities associated with Facebook permission to use my pictures, information, messages or posts, both past and future. By this statement, I give notice to Facebook it is strictly forbidden to disclose, copy, distribute, or take any other action against me based on this profile and/or its contents. The content of this profile is private and confidential information. The violation of privacy can be punished by law (UCC 1-308- 1 1 308-103 and the Rome Statute). NOTE: Facebook is now a public entity. All members must post a note like this. If you prefer, you can copy and paste this version. If you do not publish a statement at least once it will be tactically allowing the use of your photos, as well as the information contained in the profile status updates. DO NOT SHARE. You MUST copy and paste.
It's rubbish. Facebook are unlikely to ever start charging for membership. Stop being so gullible. Facebook make more than enough money (well, probably not in their opinion, but you get my drift) through their advertising. Even though I pay very little attention to sponsored posts/pages/etc, other people seem to and Facebook advertising has become a highly competitive and very lucrative business. If Facebook were to start charging for membership, they would lose literally millions of users, making those advertising spaces less valuable, which means overall less money for Facebook.
Privacy
Additionally, those privacy posts that keep going viral every time Facebook updates their privacy policy are almost as entertaining. It shows just how naive some people can be.
As of September 29, 2015 at 10:50 p.m. Eastern standard time, I do not give Facebook or any entities associated with Facebook permission to use my pictures, information, or posts, both past and future. By this statement, I give notice to Facebook it is strictly forbidden to disclose, copy, distribute, or take any other action against me based on this profile and/or its contents. The content of this profile is private and confidential information. The violation of privacy can be punished by law (UCC 1-308- 1 1 308-103 and the Rome Statute). NOTE: Facebook is now a public entity. All members must post a note like this. If you prefer, you can copy and paste this version. If you do not publish a statement at least once it will be tactically allowing the use of your photos, as well as the information contained in the profile status updates.
Facebook can do whatever they like with the information you give them. Let's point out all that is wrong here.
You actually gave up all rights to your information when you accepted the terms and conditions of the site. You agreed to the following terms:


For content that is covered by intellectual property rights, like photos and videos (IP content), you specifically give us the following permission, subject to your privacy and application settings: you grant us a non-exclusive, transferable, sub-licensable, royalty-free, worldwide license to use any IP content that you post on or in connection with Facebook (IP License). This IP License ends when you delete your IP content or your account unless your content has been shared with others, and they have not deleted it.

Anything original you create is yours and is protected by copyright laws. But Facebook can use it pretty much however they like. Don't like it? Remove everything you have submitted to your Facebook account, posts, phone numbers, friends, everything, and then delete your account. Because that's the only way you can get around it.

You can control what other profiles on Facebook can see of you, but remember, all your information is stored into a database, and that can be queried by anyone with access (ie. Facebook staff). Just like almost everything stored on the internet. There is practically no such thing as "private" in the way you hope it means.
Those laws that are cited apparently concern war crime and terrorism. Not sure that is applicable to Facebook using your content under a license you provided them with, let alone breaching copyright laws.
A status has no legal standing. For Facebook to use your data under your terms, they would need to agree to some sort of terms such as a contract. This status is not a contract. And getting Facebook to agree to your terms is impossible, they are providing the service, not you, by using the service you agree to their terms. This isn't a Sizzler buffet where you can pick and choose what suits you.
If you're concerned about having to pay to keep your account, relax. It's not going to happen. If you're concerned about the privacy of your data you submit to Facebook, you probably shouldn't have an account. But please, just stop spreading these stupid hoaxes around and making yourselves look foolish. But if you do feel utterly compelled to share a viral copy-and-paste status, you might as well use this one:
Facebook will begin stealing your undergarments at midnight tonight if you don't copy & paste this message in the next 37 seconds, forward it to everyone in your mailing list, print a hard copy for your grandmother & call your third grade teacher. This is real. I got the message first hand from Elvis who was having lunch with Bigfoot, while riding the Loch Ness monster. It was even on the inside back cover of every tabloid in the grocery store checkout line. Not only will Facebook start charging you tomorrow, they are also going to bill your credit card for the past 3 years of services. Luckily, each person who copies & pastes this status will receive a FREE unicorn in the mail tomorrow. However, if you don't repost this status, Facebook code has been set up to automatically set your computer on fire & harm an innocent bunny in the forest! It's all true, it was on the news! It's official! Facebook users will believe anything their friends copy & paste into their status
(Don't forget the hearts. All good copy and pastes gotta have hearts ♥ ♥ ♥).