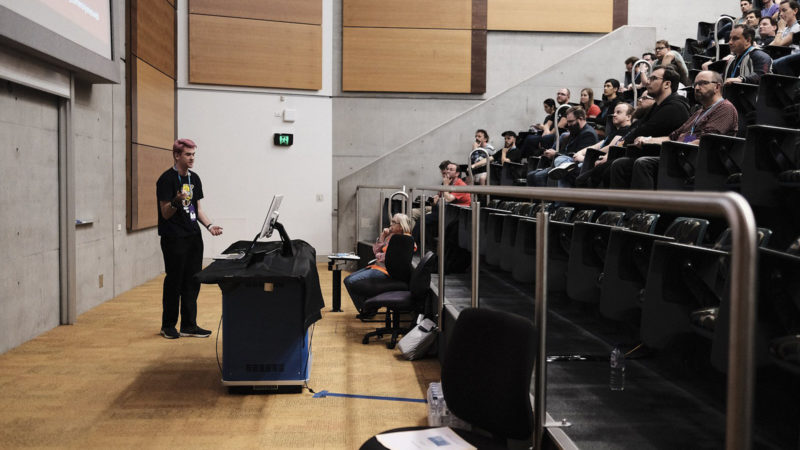 An Introduction To Plugin Development – WordCamp Brisbane 2019
Recently, I was honoured to speak at WordCamp Brisbane 2019. Being my local WordCamp, I've been wanting to speak here for a long time. It was such a great experience and probably my favourite WordCamp so far.
I presented An Introduction To Plugin Development, where I gave a simple walkthrough for developing your first WordPress plugin. You can find the both the recording and the slides for it below.
If you're interested in learning more about WordPress plugin development, I have a great course over on Skillshare.
There's no rest for the wicked as I'll be speaking again at WordCamp Port Macquarie next weekend. See you there!
Many thanks to Alex Shiels of Automattic for the photo